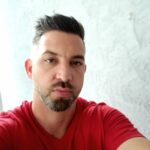 Creating has always been a love of mine. Having a blank canvas with unlimited possibilities is more than inspiring to me. At the age of 13 I traded my beloved gold bracelet and bb gun for my first pair of turntables. A passion for music was instantly developed. I would sit on the ground for hours mixing records until I could hardly stand up. That lead to creating mixtapes for friends, which then lead to producing hundreds of songs for diverse artists throughout the east coast. Working with artists lead to many new opportunities, such as creating music videos and capturing live performances. Once I started to shoot video and understand how to operate a professional camera, that's all I wanted to do. This opened open a new door for creativity and the vast exploration into the art of cinematography. Blending a musical background with the knowledge of film & photography gave me the ability to truly express myself creatively, helping me to become a visual storyteller. I strive to continue growing in my craft and break the boundaries set by personal limits. I believe when you love what you do, you give it your all.
 We are dedicated cinematographers from the treasure coast area that love to capture moments, which only happen once in a lifetime. We believe that capturing these moments in the form of telling a story through blended music, recorded audio and 4k video makes your experience stand out to be reflected on for a lifetime. The overall quality, experience and personal touch will always be the most important qualities when choosing someone to capture these moments. Let us be the ones you can trust to provide this professional service. You will not be disappointed!
" JK Cinematography creates unique memorable content with a cinematic approach. Our goal is to be the best.  Passionately seeking growth and further education to offer the best content possible for our clients. We put God first and  promise to exceed all expectations. "   Joseph K.